Wisconsin Guided Musky Fly Fishing
Are you up for a challenge? Tired of catching dinky trout? Want to see a fly get murdered? Look no further my friend!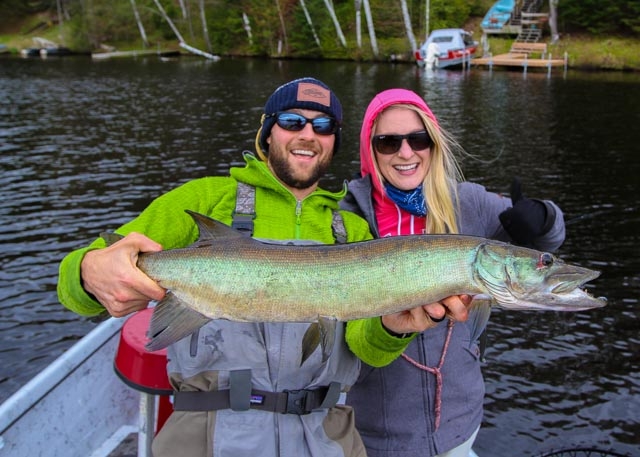 About Musky Fishing
Musky: Esox masquinongy (Musky) is the most coveted warm water game fish the world has to offer. If you are looking for a fish that will make your knees shake at first sight, Show up when least expected, and test all of your angling skills, then look no further Musky fly fishing offers that and so much more. With close to a decade of experience, Wink Flies and Guiding has focused on the art of hunting and capturing these prehistoric killers. Wink will have no problem getting you hooked up to the fish of 10,000 casts. If the excitement, rush, and challenge of these top predators is what gets you going then Winks flies and guiding is who you should call!
As great as this all sounds Musky Fly fishing is not for the faint of heart, weak of faith, or the impatient. A great positive attitude, strong mental focus and a realistic set of expectations will make everyones day on the water the best it can be. After all this is the fish of 10,000 casts...



Warning! Catching a musky with a fly can be addictive and potentially harmful to your mental health.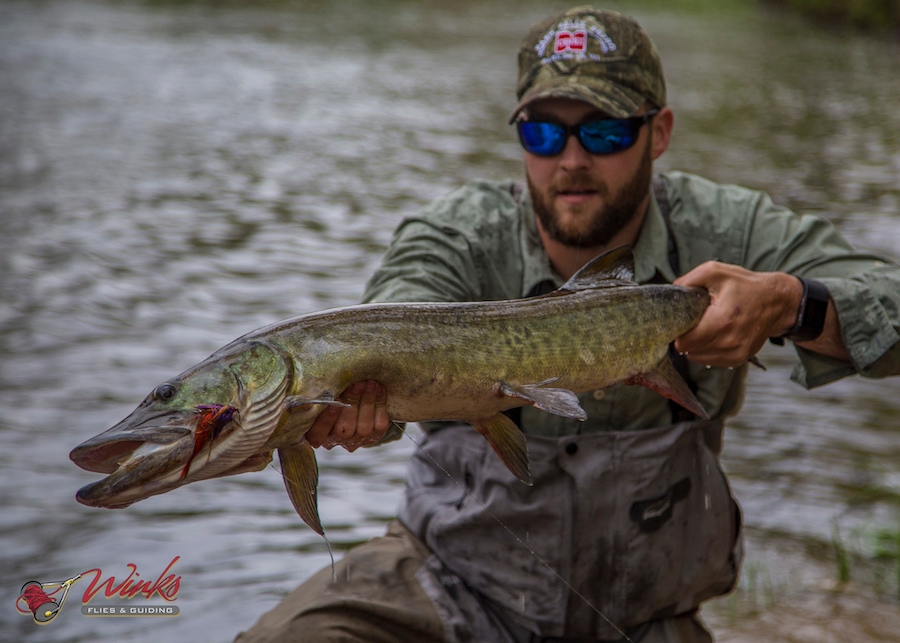 Wisconsin Musky Fishing Season
The Northern Wisconsin Musky season begins the Last Saturday in May. Without question June is one of the best months of the year for steady Musky action. The healthy Spring water flows can offer days with multiple shots at agressive post spawn fish looking for a meal. Just Keep casting, and you could have a double digit musky day! Winks June gets booked up months in advance.
July and August can be challenging for musky, but the true musky junkie will continue to chase his next high. Long days on the water, savage surface strikes, and opportunities at multiple species, this is the time the North Woods waters come alive. Clients have a good chance to score a "North Woods Slam" Catch a Musky, Bass, Walleye, and northern Northern pike in one day and you have accomplished a true anglers feat.
September through November the days are shorter and the mighty musky is putting on the feed bag for winter. Truly the most colorful time of year, the fish will be at their peak hunting condition. When the leaves have all fallen and the snow starts whipping, clients have a real chance to catch a world record at any moment. Stay focued and you could be rewarded with a fish of a lifetime. Don't wait until the last minute, Winks fall calender fills up fast!